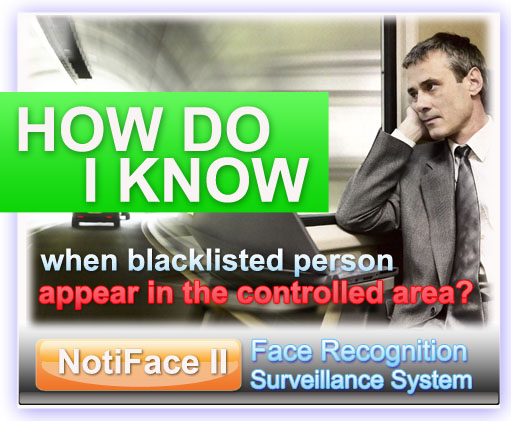 With its intelligent face recognition algorithms, NotiFace II analyses the input from numerous CCTV cameras, comparing the captured face images with database containing previously stored profiles and face templates. The system announces instantaneously when a known individual appears, alerting operators to take proper actions.
NotiFace II is developed to focus on identifying blacklist in police investigation and to enforce house bans, thus avoiding possible threats and risks.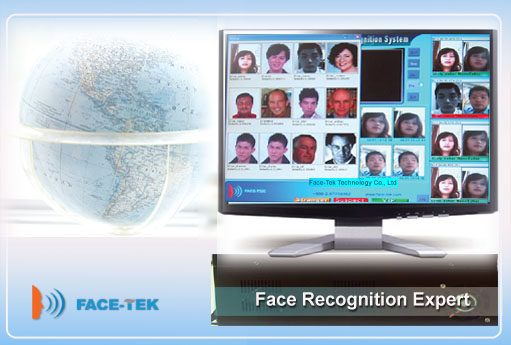 Watch
NotiFace II acts as a surveillance system that has video recording capability. On top of this, it can automatically detect faces of people that appear in the surveillance area.
Catch
As face images are detected, NotiFace II automatically captures and records these face images at a speed of up to 12 images per second.
Match
At the same time as capturing face images, NotiFace II matches all those captured images with the face images or templates enrolled in the database.
---
Features
Simple enrolment procedure
Quick security response through instantaneous identification and logging
Customisable voice and text alarms
Free configuration of relay outputs (e.g digital, analog, RS-485)
Compatible with analog video surveillance systems (e.g CCTV)
24/7 fully automatic operation
Logging of all face images with date and time index for quick search and access
Supports batch enrolment
4 display modes each with different layout
Includes extended face similarity index menu
Face capture throughput regulator to control rate of capture and recognition
Application
Law enforcement
Airports
Casinos
Clubs
Sports arenas
Banks
Public spaces
Premises requiring high security
Minimum System Requirements
CPU: Intel Core 2 Duo or above / AMD Athlon 64 X2 or above
RAM: 512 MB or above
Hard drive: 60 GB or above
PCI slot: 1 or above
4 channel Chateau video capture card
Camera: analog CCTV camera
Windows XP Professional or above
Technical Specifications
Supports NTSC/PAL
Scalable up to 10,000 profiles in database
File import (BMP & JPG) available
Available languages: English, Chinese
Configurable to support other languages
Camera: analog CCTV camera
Windows XP Professional or above
Architecture